VOiCEup Berks is an official affiliate of the Youth Volunteer Corps (YVC) network!
WHAT IS YOUTH VOLUNTEER CORPS?
Youth Volunteer Corps (YVC) began in 1987 as a summer service program for Kansas City youth. Today, YVC is a network of affiliated organizations across the U.S. and Canada running that same program by engaging youth ages 11-18 in team-based, structured, diverse, flexible service-learning opportunities.
YVC Affiliates include non-profit organizations, community foundations, United Ways, YMCAs, Boys & Girls Clubs, volunteer centers, parks and recreation departments and other youth-serving organizations. Each YVC program looks a little different depending on the host organization and the local community, but they all implement the same program model and receive ongoing support and resources from YVC Headquarters.
YVC AFFILIATES HAVE FOUR FUNDAMENTAL GOALS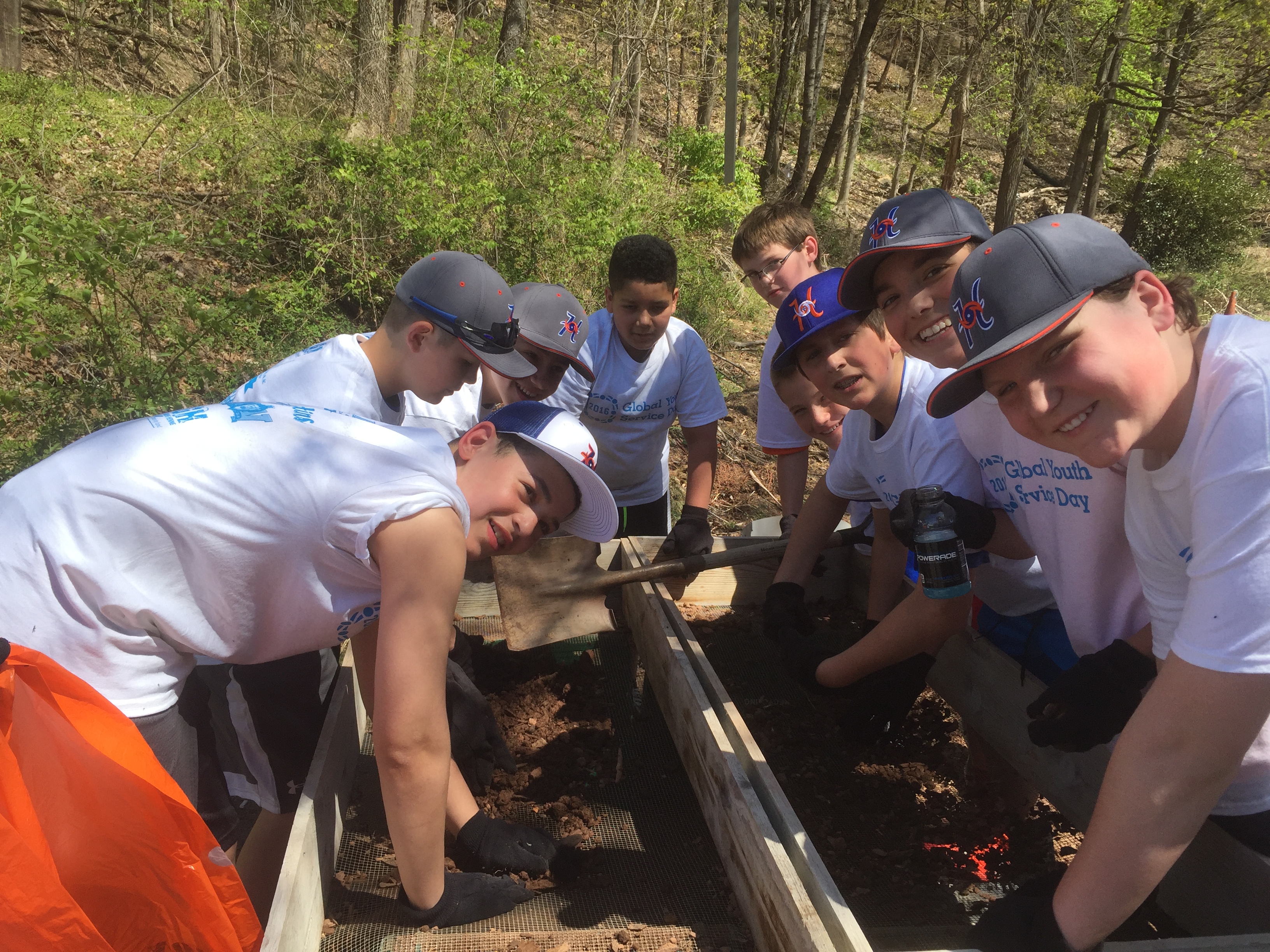 1. To engage youth in service projects that are challenging, rewarding and educational.
2. To serve the unmet needs of the community and its residents.
3. To promote among youth a greater understanding and appreciation for the diversity of their community.
4. To promote a lifetime ethic of service among youth.
Last year, more than 7,000 youth served and and contributed more than 150,000 hours, collectively, to make a positive impact on thier comunities.
IT'S ALL ABOUT QUALITY
Studies tracking youth who volunteer have found that they can develop negative attitudes about service if they don't feel that their efforts make a difference. That is why Youth Volunteer Corps has utilized the same model for nearly 30 years—team-based, diverse, structured, flexible service-learning opportunities for youth.
Since 1987, Youth Volunteer Corps has witnessed nearly 300,000 youth whose lives have been transformed by this model of service.
VOiCEup Berks is excited to join this powerful network and help the youth in Berks County contribute to positive growth for our community.
ATTENTION YOUTH VOLUNTEERS! Please note that individuals under the age of 18 must complete and return a signed youth waiver to VOiCEup Berks before registering for service opportunities. Contact info@voiceupberks.org for more information.